Staff
The information below is stored in the _staffers directory and rendered according to the layout file, _layouts/staffer.html.
Instructors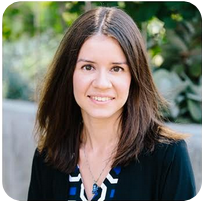 Yekaterina Kharitonova (Prof. K)
She/her
Hi everyone! Welcome to CS190J! I am looking forward to working with all of you to help students make learning easier, more organized, and more engaging.
I love getting to know my students, organizing fun social events, and drinking copious amounts of tea (sometimes, doing all of it simultaneously ;-)).
Lead ULAs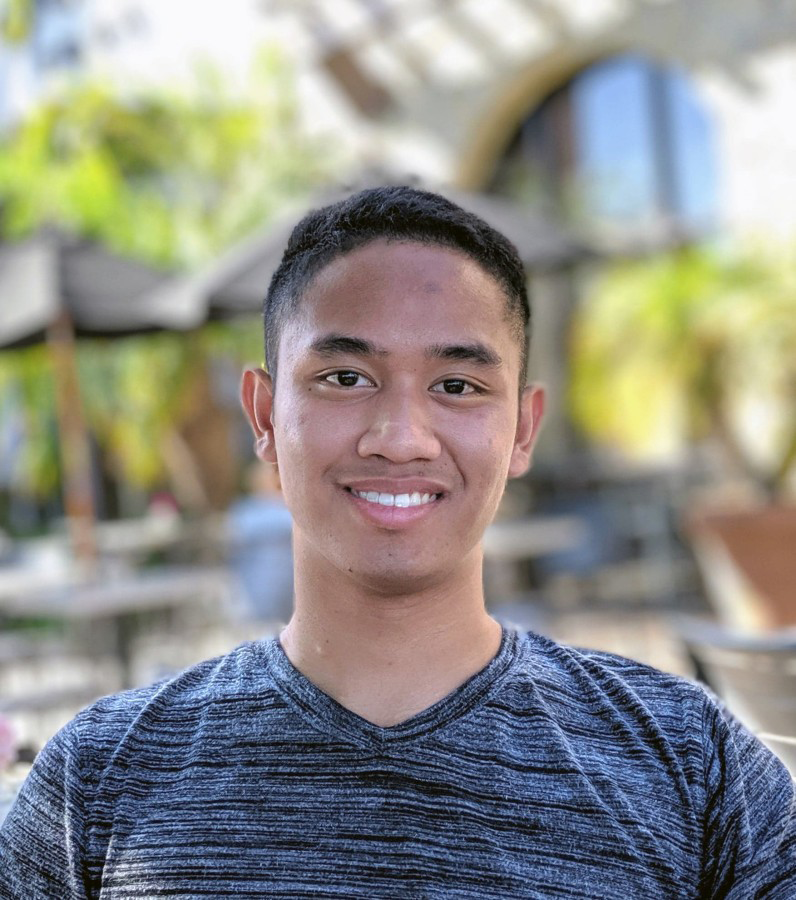 Jared Flores
He/Him
Hi! My name is Jared. I'm a third year CS major, and I'm really excited as this is my 8th quarter as an Undergraduate Learning Assistant! I've been the Program Lead for the ULA program for the past two years, so whether you're a student looking for some help, or an experienced CS major looking for some opportunities, I'm more than happy to talk to you about any of it.
If you're looking for some industry mentoring too, I worked as a freelance Software Engineer and led the nation's largest high school Cyber Security program, as such I'm well-versed in Windows, Linux, and CISCO networking. In my free time, you'll often find my in CSIL or the UCSB Library working late into the nights on CS labs or working on games.
I love game development and entertainment based applications, so if you ever have the inspiration to create the next big MMO or even a small singleplayer platformer, definitely reach out on our Open Lab Slack – I'm absolutely ready to help mentor or be a team member. Coding is an art to me; I'm in love with the intricacies and logical nuances that it entails.
In my free time, I'm super into photography and creative writing/poetry. Recently, I've been learning to draw pixel art as well for my games! (I also enjoy playing games, not just developing them. My personal favorite is Terraria, but if there's anything you want to play together, let me know! I have some spare copies of Terraria in my Steam library that I'm looking to hand out.)
Undergraduate Learning Assistants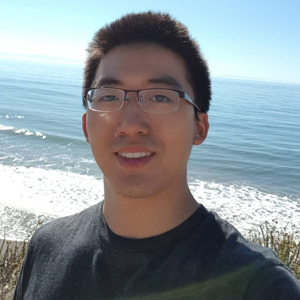 Aaron Huang
Him/his
ULA for CS 154
Hello, nice to meet you! My name is Aaron and I am a third year computer science major. This is my first time being an Undergraduate Learning Assistant (ULA), so I am both nervous and excited to be working with everyone in CS154.
The past few years of taking CS courses at UCSB has been a wonderful experience for me because of how supportive the CS department, especially the ULAs. Getting support and help from someone who has recently taken the class has been really fun for me, and I hope to be someone who can make your learning experience more enjoyable.
I actually took CS 154 last quarter with Professor Matni, so I wanted to become a ULA for this class while the material is still fresh in my head. CS 154 is a class that helped me gain an appreciation for the low level processes that occur in a computer, and I hope to help everyone maximize their appreciation for the material by clearing up confusion or guiding you through your problems. Looking at and simulating the entire CPU pipelining process may seem overwhelming at first; but don't worry, the class will break down each pipelining stage one at a time and it'll all make sense at the end.
In my free time I enjoy playing indie games and roguelikes. My interest in these game genres started because I grew up with an old laptop that couldn't run graphically intensive games very well. Eventually, I came across a game called Cave Story, which was an indie Metroidvania platformer game that was actually able to run smoothly on my laptop. The game grew on me and my love for the indie game genre took off from there, causing me to pick up CupHead, DeadCells, Hades and many more.
I look forward to working with everyone! Feel free to drop by my office hours T, TR 4:00 - 5:00 pm if you have any questions or simply want to chat.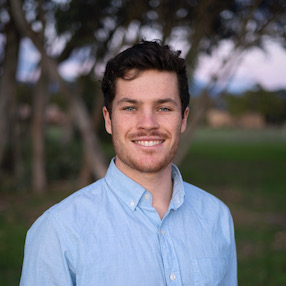 Brice Redmond
Him/his
ULA for CS 9
Welcome to CS9! My name is Brice Redmond and I am a fourth year computer science and economics major. I'm super excited to help you guys learn intermediate python. Python is a super useful skill for pretty much every discipline. The flexibility, ease of use and widespread adoption of python are unparalleled. My goal for this class is that students feel that they are in an environment where they are hitting minimal road blocks and learning a lot. Because of that, I hope that you all feel comfortable coming to office hours and lab sections and asking any questions that may be tripping you up.
I started programming when I was a sophomore in High School at a Stanford coding camp. Since then, I have spent time creating games, iOS and android apps, and web apps. I am most interested in Web Development though, particularly the Devops side of things. Devops stands for developer operations and is the computer science discipline focused on making the development experience for the other developers as easy as possible, as well as ensuring systems reliability and speed. I am currently doing part time with Novacoast to help them set up some web applications using Kubernetes. In my free time I practice with the UCSB Ultimate Frisbee team, Black Tide, play guitar, and play videogames. A couple video games that I have spent a long time playing are Dota 2, Rocket League, Overwatch, and Minecraft. If we have any similar interests, be it in the computer science world, extracurriculars, or anything else, feel free to come to me during office hours and chat about that as well! For example, if you are looking for inspiration to start a computer science project, I love coming up with plans, and detailing architectures to get a project off the ground!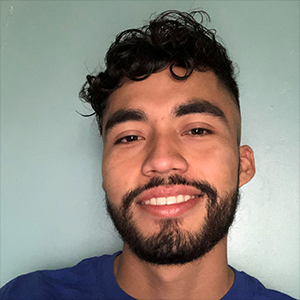 Bryan Zamora
He/Him/El
ULA for CS 32
Hi everyone! My name is Bryan Zamora. I am a second year CS Major. I am a ULA for CS 32, I took the class last quarter (W-21). When I came to UCSB I was actually not a CS major, but I just transferred into the major this year. I was born and raised in Tijuana, Mexico. Currently living in IV. In my free time I like to play video games, and hangout with my friends (pre covid). Recently my friends and I have been thinking more of starting to work on some fun projects that we could add to our portfolios.
Even though academics has always been my main priority I also like to have fun, so I always try to find different ways on how I can apply what I learn in class in some interesting way, or try to make the class more entertaining. When we had in person classes, I would love talking to random people in my classes and making new friends because it would just make them more enjoyable, you would also probably be able to find me in one of the library study rooms with my friends either studying, or talking about random discussion topics. Once I finish my undergrad career I want to work for a big company for a couple of years to obtain some professional experience. Then I would like to start my own company, in which I would like to use some of the revenue of it to provide scholarships to undocumented students, or students from underprivileged backgrounds.
During my summers I have taught web development to high school students from underrepresented communities in LA. While I was doing that I realized that sharing my knowledge with others is something that I really enjoy, which is one of the reasons why I decided to apply to be a ULA. I also noticed that many students feel intimidated by ULA's and TA's just because of their title, but I personally think that it should be the complete opposite. We are also human beings and we know that some labs could be tough but we are here to help you guys succeed. As a ULA I would like to help making students feel more comfortable with attending office hours, to reach out for help or just to talk with us about anything!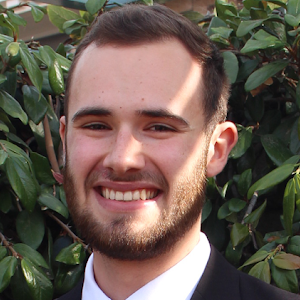 Calvin Jenkins
Him/his
ULA for CS 156
Hi y'all, my name is Calvin, and I'm super excited for my first quarter as an Undergraduate Learning Assistant for CS156! CS156 is such a valuable course for bridging the gap between college assignments and real-world development, and I think everyone who takes it develops teamwork skills that will be useful for the rest of their career.
As for me, I'm a 3rd year CE major, and I have a broad range of interests and experiences in both CE and CS that I am always down to chat about, including AI/ML, embedded systems development, data science, web development, research, and IEEE at UCSB. If anyone ever wants to talk about some other upper div engineering classes, I have take CS 138, CS 165, CS 195, ECE 153, ECE 157, and CS 176A. I am also in the Technology Management Program at UCSB, and I have taken TMP 120, TMP 124, TMP 127. I also hope to participate in the New Venture Competition next year!
In my free time, I try to always be reading at least one book, and I love talking about them with anyone who also shares my passion! I also enjoy a broad range of games, both on PC and Xbox. Some of my all time favorites include Overwatch, Modern Warfare, Minecraft, Skyrim, Civilization 5, and FTL. I'm always interested in hearing about any cool games I haven't tried yet, and I have plenty of recommendations for people looking to try out a new one!
When I'm not stuck inside, I like to stay active as much as possible! This includes basketball or beach volleyball down here in sunny Isla Vista, or hiking/backpacking trips all across California. If you ever wanna talk about some amazing trails, I am always down to share some(or hear about some I haven't visited).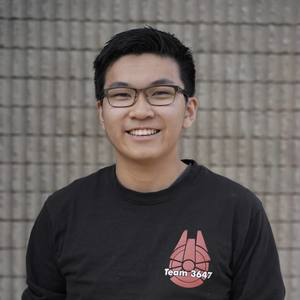 Charles Bao
Him/his
ULA for CS 40
Hi everyone, my name is Charles Bao, I'm a second year Computer Science student here at UC Santa Barbara, and I use he/him/his pronouns. I am an Undergraduate Learning Assistant for CS 40 for this Spring quarter, and although this is my first quarter as a ULA, I'm really excited to be one and to work with students.
Part of the reason I wanted to be a ULA was because in my free time I mentor a high school robotics team. I used to be a member on my old high school's competitive robotics team (shout out to any other FRC or FIRST alums), and it was a really fun experience and so I decided to go back and become a mentor where I teach basic Java to new members, help guide students through the debugging process, and help the software team plan out new code for the robot. Helping students work through software issues and teaching them new concepts like time complexity has been some of the most enjoyable and rewarding experiences in my life, especially when their faces light up after they figure out something that they've been stuck on for hours.
One interesting fact about me is that the majority of my close friends call me Chuckles because someone randomly gave me that nickname back in sixth grade and it has stuck with me ever since then. No one knows who that someone is, and no one knows why they decided to call me that but most of my friends agree that its because I laugh a lot and also because I'm obnoxious.
In my free time, I enjoy spending an unhealthy amount of time scrolling on Twitter and Tik Tok, watching and then re-watching shows on Netflix or Disney+, and napping for absurd amounts of time.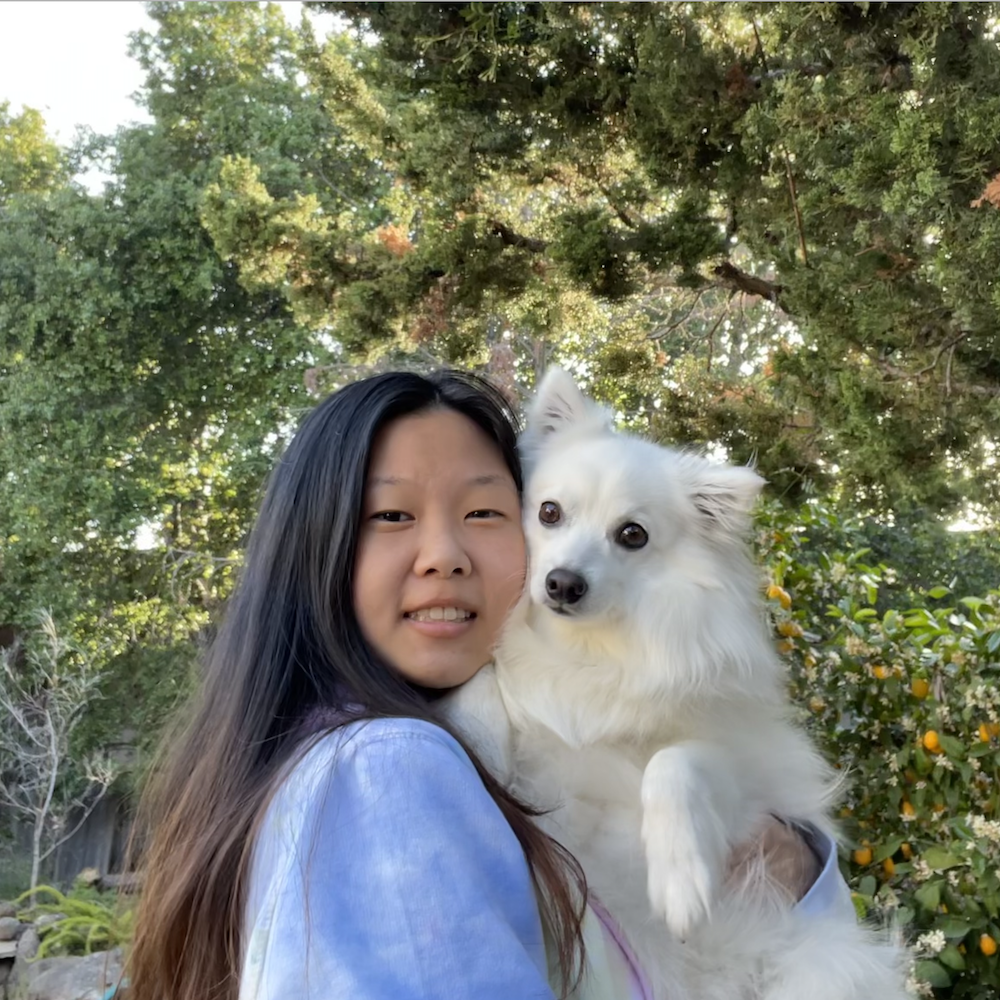 Doris Wei
She/her
ULA for CS 32
Hi everyone! I'm Doris and i'm a second year Computer Science major and my pronouns are She/Her/Hers. This is my first time being a Undergraduate Learning Assistant, so i'm very nervous yet eager to meet everyone in CS32 this Spring quarter.
The most exciting thing I find about becoming an ULA is the ability to help others who are still being introduced to coding. I find it most rewarding when I'm able to understand certain coding concepts and could explain them to my peers who were still having trouble with it. Specifically, I've had several friends from high school who all took introductory Computer Science courses in college despite being in different majors. Knowing this, I wanted to help them even more since I felt responsible for introducing them to CS and helping them realize the beauty in coding. In addition, I know that by tutoring others in this course, i'll be able to reinforce my own foundations in computer science.
During my free times, you can catch me watching an excessive amount of Chinese and Korean dramas, idolizing my two Japanese Spitz dogs, or just chilling in bed all day. I'm also a huge night owl, so if you're stuck doing an assignment or project at 4 in the morning, feel free to message me. You can also visit me during my office hours if you have any questions or just want someone to talk to. I look forward to working with everyone this quarter!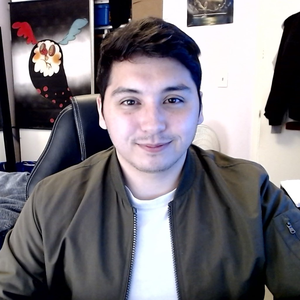 Jordan Tran
Him/his
ULA for CS 90DA
Hello! My name is Jordan and I am a third year Statistics and Data Science major! I am a transfer student, so this is my first year at UCSB and haven't had the pleasure of being on campus yet. Therefore, I am doubly excited when we return to in-person classes so I can fully experience UCSB's culture and re-meet all those I've met online! Being on topic of new things, I am also very excited to be a ULA for the first time and to teach all of those brand new to programming and Data Science.
I've always been the student that asks Professors and TAs tons of questions and understand how difficult coding can be first starting out. Two years ago, I used to be a Psychology major but had to take a programming course for a pre-requisite. I remember the struggles and pain as a complete beginner in this course. However, when the quarter ended, I found myself enjoying programming and wanting to learn more. I really hope to share this passion I've grown and to get you all wanting to learn more as well! While also being on the other side of things now, my goal is to make everything not so intimidating and to strive to be an approachable, useful learning resource to all of you!
In my free time, I enjoy hiking. I usually go hiking locally once a week on Sundays and enjoy the peacefulness compared to city life. I recently visited Zion National Park and must rate some of the hikes there in my top 5, particularly The Narrows. I also enjoy cars and recently purchased my first one. I've been really enjoying learning how to maintain it on my own and modifying it to my liking. It's always a big stress reliever taking a morning cruise in the mountains and enjoying the breeze with my windows down. I am also a big fan of anime and I always binge a random series when I'm too stressed to work. I'd love some recommendations for ongoing or old ones to binge next! I also have recently been having fun exploring random Kaggle datasets and improving my own Data Science skills. So in conjunction to help with the course, whether it's about hiking, cars, anime, Data Science, or whatever else, feel free to come chat with me and let's get through this quarter together!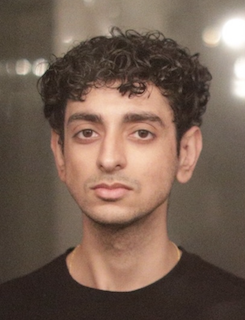 Krishna Nanda
Him/his
ULA for CS 32
Hey! Welcome to CS32! My name is Krishna, and I'm currently a fourth-year computer science major, I transferred into computer science from the Undeclared major, and it was one of the best decisions I ever made! CS32 was one of my favorite lower-division courses because of how much I learned about C++ and the various programming practices taught. CS16 being my first CS class I had ever taken along with being the first time I had coded, CS32 was when things started to come together for me! I know a lot of things taught can seem confusing and daunting whether it's pointers and debugging segmentation faults, or it's understanding how everything in the program works together, or if it's even general questions about how the language itself works I'm always here to help! C++ is a powerful language that gives you an amazing foundation in learning how to code, a foundation you'll appreciate when you move on to other languages I'm sure!
A Personal Anecdote when I was a student: I remember one project in particular where the project needed a vector of vectors, this was my first time dealing with a vector of vectors, and I made things far more difficult for myself because I created a vector of pointers to vectors. You can imagine the number of segfaults, and generally how much googling I had to do to try to figure it out. However, it got to a point where I was lost and had no clue how to finish the lab because I was getting errors I didn't understand and generally was just over my head. I knew I had to get help, but I had never been to office hours for a ULA before but I decided to go because I needed help, and I went to the ULA for the course Eric's office hours. Eric was super helpful as he helped me understand my errors and why I was getting them and was not judgemental at all about my poor design philosophy for the project's requirements and sure enough I got the project done. I and Eric actually became quite good friends, and he was one of the main reasons I wanted to become a ULA!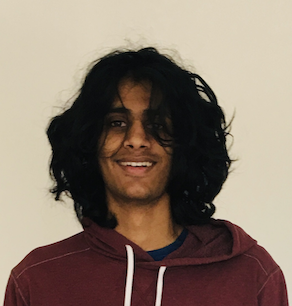 Manu Kondapaneni
Him/his
ULA for CS 40
Hi everyone, my name is Manu and I'm currently a second year computing major and a first time ULA for CS40. I'm really excited to be involved with the class because of my interest in theoretical CS, which is the more mathy side of the field. This essentially means that I like solving (or trying to solve) problems that might not have any basis in real life. CS40 is the main introduction to the many upper division courses that are focused on problem solving, along with proof that your solution is correct. I look forward to helping students in the class learn the fundamental skills in these two areas to prepare them for success in the future.
Currently, I just started working on a research project with the Dynamo Lab on graph clustering. Graph's are basically circles/nodes, with lines/edges connecting them. They can represent many real world structures. For example, the circles could be people in a social network and the lines connecting them could be who they are friends with. Clustering on graphs is the problem of grouping together nodes so that nodes in one group have a lot of connections between them, but have very few connections to nodes in other groups. For a social network graph this would correlate to grouping together people in the same communities. Right now, I just started reading papers to get more background on the problem so feel free to ask me questions about this or share any other interesting problem with me.
In my free time I like playing sports and I'm part of the UCSB ultimate frisbee team. I also love to hike, backpack, surf, climb, and do almost any other outdoor activity. I'm also a pretty big bay area sports fan and watch a good amount of Warriors and 49ers games. I also watch lots of other tv and listen to a lot of music. Please feel free to come to my office hours to talk about anything from the course material to your favorite tv show.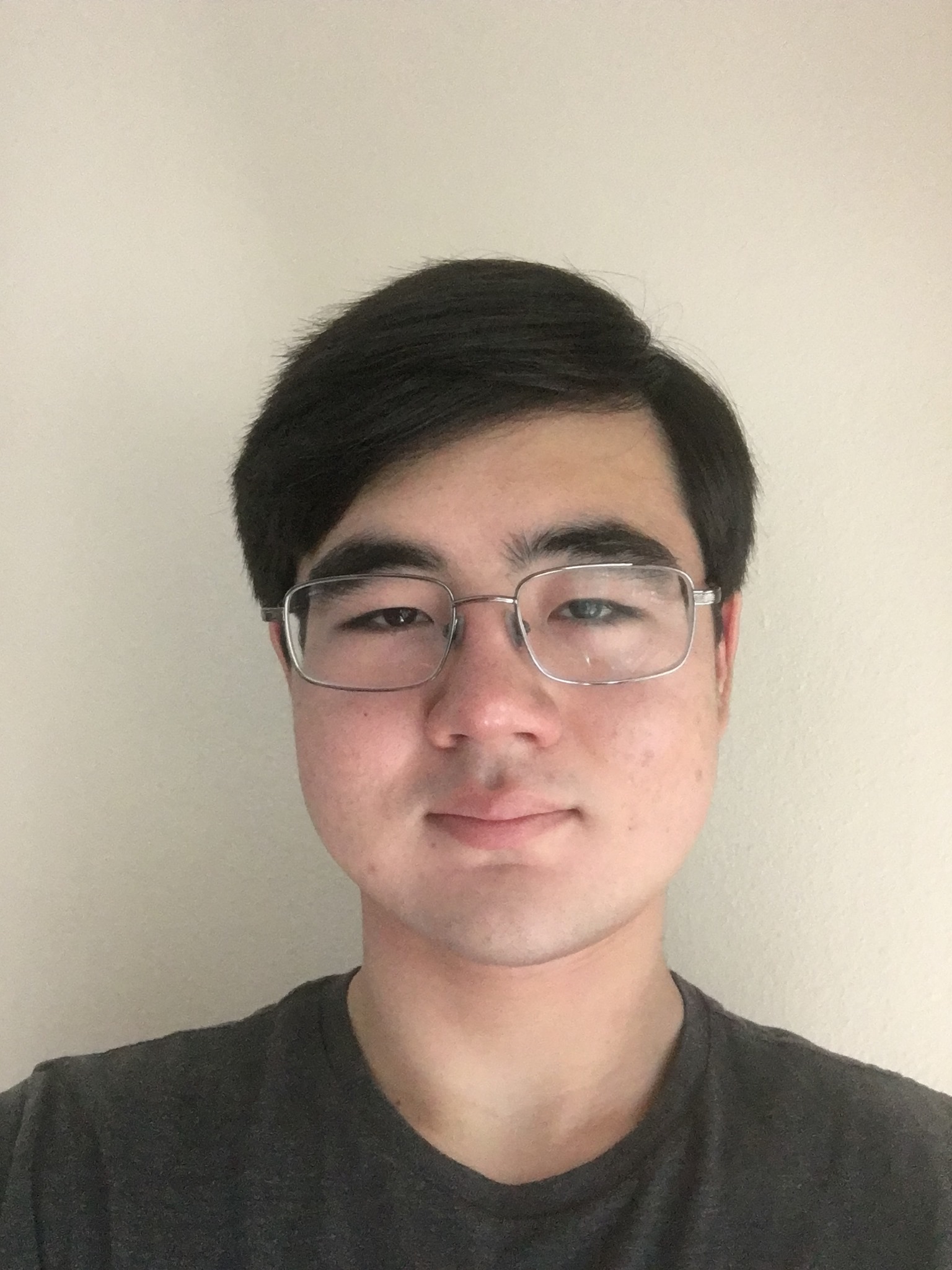 Max Lee-Roller
Him/his
ULA for CS 156
Hi, I'm Max. I'm a 4th year CS major and a first-time ULA for Professor Conrad's CS156. Outside of programming, I spend my time gaming, studying trivia, and working remotely on Activision Blizzard's Overwatch esports team.
My first exposure to programming was on my high school FRC team, where I didn't actually program anything and instead bashed pieces of metal together for the code to live in. I eventually started programming when at UCSB, and transferred in to the CS major in my 2nd year. As a ULA, I particularly want to help students who don't have a storied programming history, and since CS156 is one of the only courses where students are exposed to concepts like mutation testing, programming as a team, and working on legacy projects, it's really important that students leave the course with a good understanding of its material. For students aiming to enter industry, CS156 is probably the closest class to a pure software engineering course. I took it back when it was still CS56 and not as fleshed out as it is today, but its usefulness has only increased since then.
Feel free to stop by my office hours for questions about CS coursework, recommended electives, or any of the interests I listed above!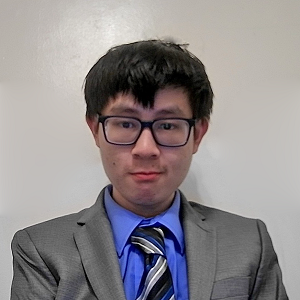 Meng Vong
Him/his
ULA for CS 90DB
Hello! My name is Meng Vong and I'm a third-year statistics and data science student. A few things about myself. First, I am not a cat. Second, I am also a part of the Data Science Fellowship here at UCSB which I love being a part of and encourage anyone who is interested to apply! I learned so many things about data science and got to have hands-on experience creating visualizations and analysis for big projects! Currently, my team and I are working to find any relationship between Sardine fish larvae and their catch.
This is my first time being an ULA and I specifically wanted to help students in this course because I believe anyone could learn data science material regardless of their discipline of study. And ultimately, I want to be a part of the learning community that flourishes this. I didn't have any coding experience before attending college, so I am saying, from personal experience, that this field is very welcoming and there are many supportive people here to help yalls succeed :)
There has been many instances where I would be stuck on a problem or would just like to know more about the concept of a material, and I would often turn to the ULA, TAs, or Professors during office hours. I want to mirror the welcoming and helpful feeling I got and hope to also learn more as a ULA.
Aside from that, my mom says I'm a video game addict, and she's completely right. I play League of Legends, and I peaked Masters rank, but also played more casual games like Pokemon, Yugioh, and Ace Attorney. I also like party games, my favorite being codenames, jackbox games, and others.
Looking forward to talk about either academic work or some more casual topics :D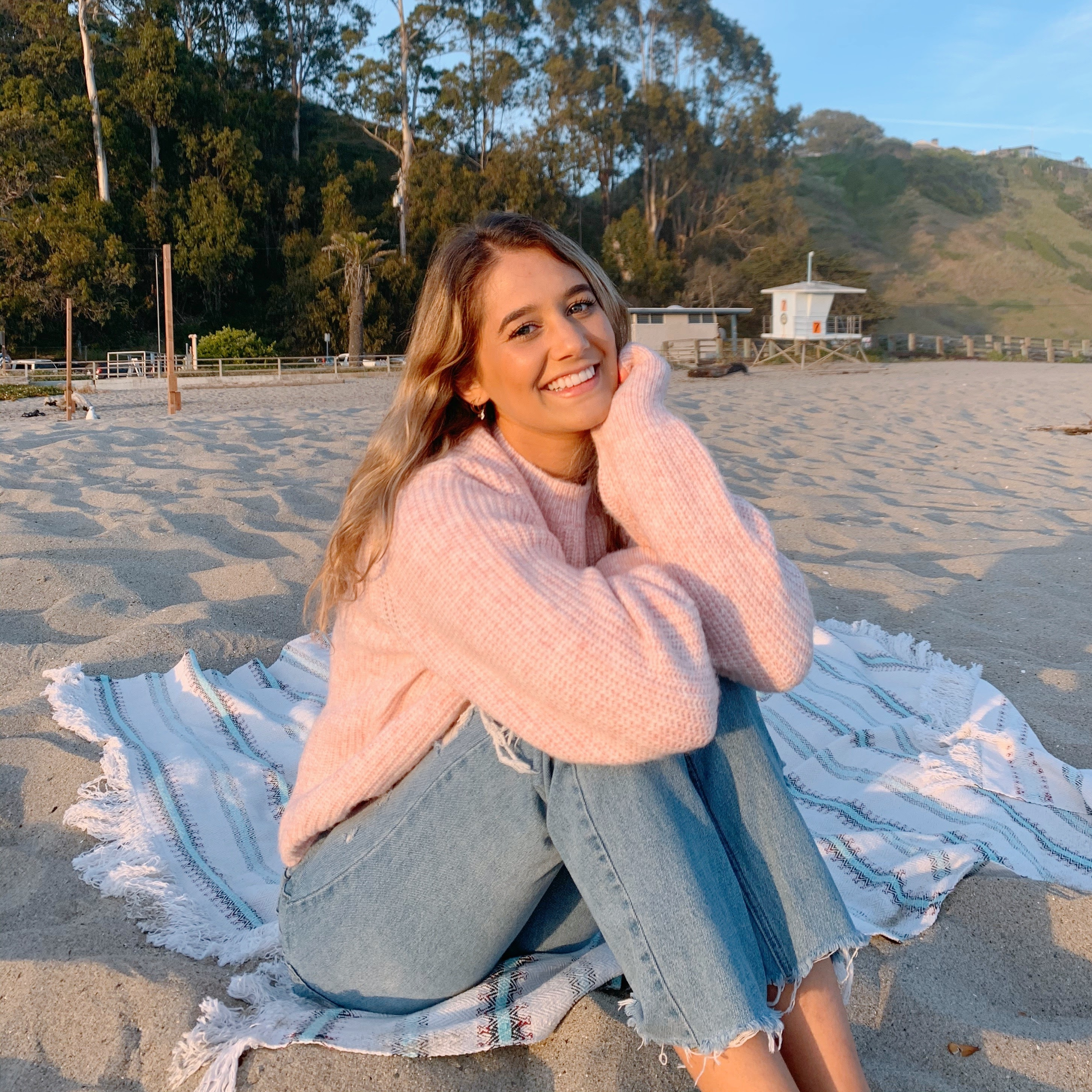 Tasha Shukla
She/her
ULA for CS 8
Hi everyone and welcome!
My name is Tasha Shukla and I am currently a third-year studying Statistics and Data Science. I am very interested in the analytics behind the entertainment industry and hope one day to conduct data analysis or consumer insights for various entertainment companies. My favorite type of television to watch is any type of reality series.
Please never hesitate to reach out to me with any questions. I was very intimidated taking this course because I had no previous Python experience. With the help of Prof K. and the knowledgeable TA, this course became a lot less frightening. I took this during Winter 2020, right before COVID unleashed, and it set a great foundation for the rest of the coding classes I have taken.
In my free time, I enjoy hanging out with my friends, family and being outdoors. I love a good walk on the beach or morning workout. I am also a food guru so I spend time finding new restaurants or recipes. Who doesn't love good food? My family and I are big travelers as well, so I am always looking to visit new places!
I am looking forward to getting to know all of you and I wish you the best in this course and beyond!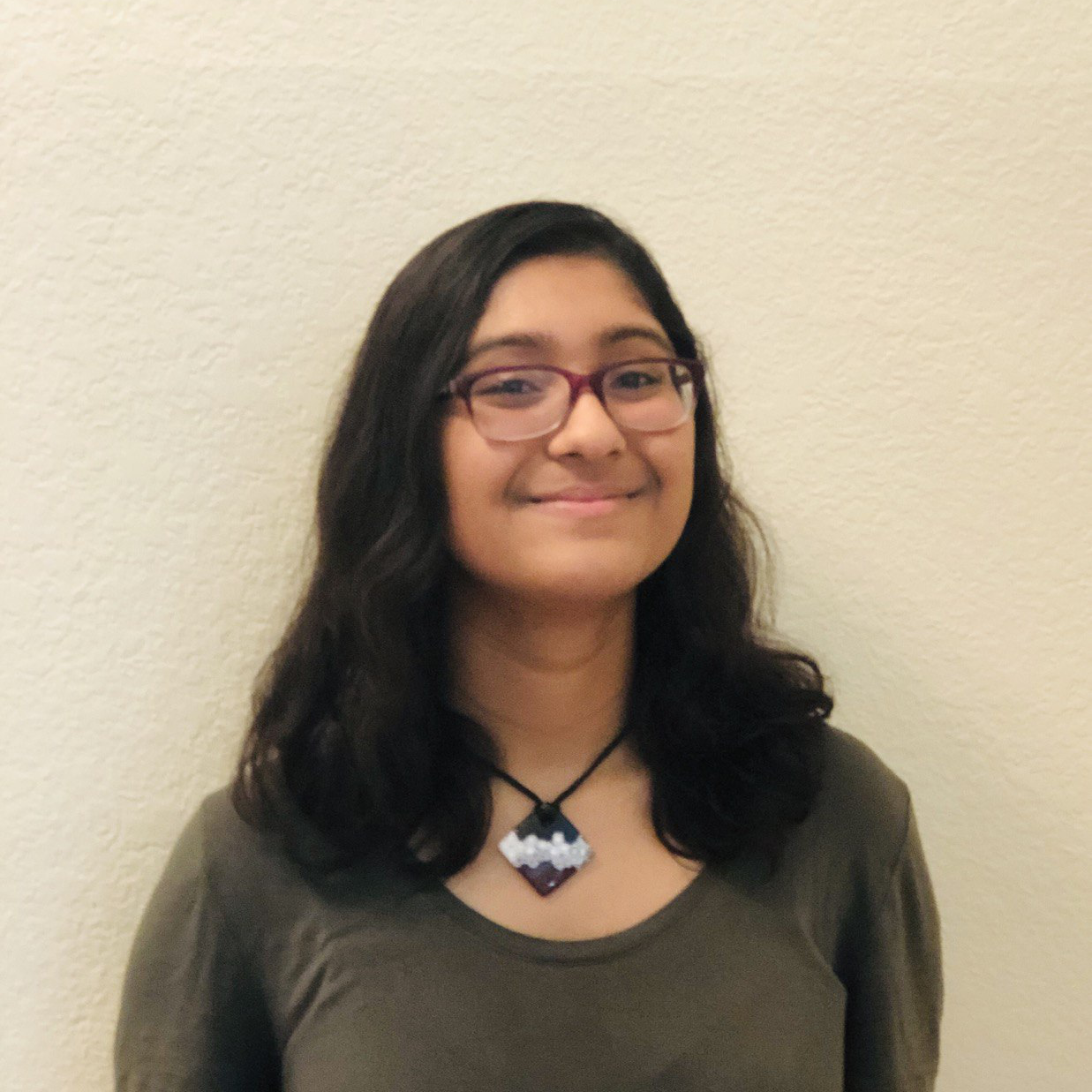 Priyanka Banerjee
She/her
ULA for CS 9
Hello and welcome to CS9!
My name is Priyanka and I am a third year Computer Science and Data Science & Statistics major. I am really excited to work with all of you this quarter as this is my first time as an undergraduate learning assistant! I have tutored in high school, and even in between, I always enjoyed helping others break down problems and help them figure it out since we all walk away from the experience learning something new :) At school, you'll typically see me with my hoard of whiteboard markers, writing code or pseudocode or solving problems on the whiteboards around.
I have worked in various settings: in start-up companies, partnering with PhD students working in research, with a medium-size company for a Capstone project, and will also be working at a big company this summer. Within these, I have worked in all different environments, such as the medical industry, the environmental industry, and property management. In all these experiences, I have utilized both my CS and my Stats backgrounds intensively, so you can definitely drop by and ask about the nuances about working in the different fields!
I love baking and watching TV shows with my little sister (Barbie's Dreamhouse Adventures is the bomb and I am happy to convince you of it), traveling to various places, going on hikes, walking in the water at the beach, singing, doing woodwork, and reminiscing on my high school band experience! I got introduced and addicted to Minecraft this summer and am also trying to get into the world of Dungeons and Dragons, so any tips are welcome!
Drop by into my office hours if you have any questions regarding class or if you'd like to discuss Life and its variety! Good luck this quarter and I hope to see you all soon!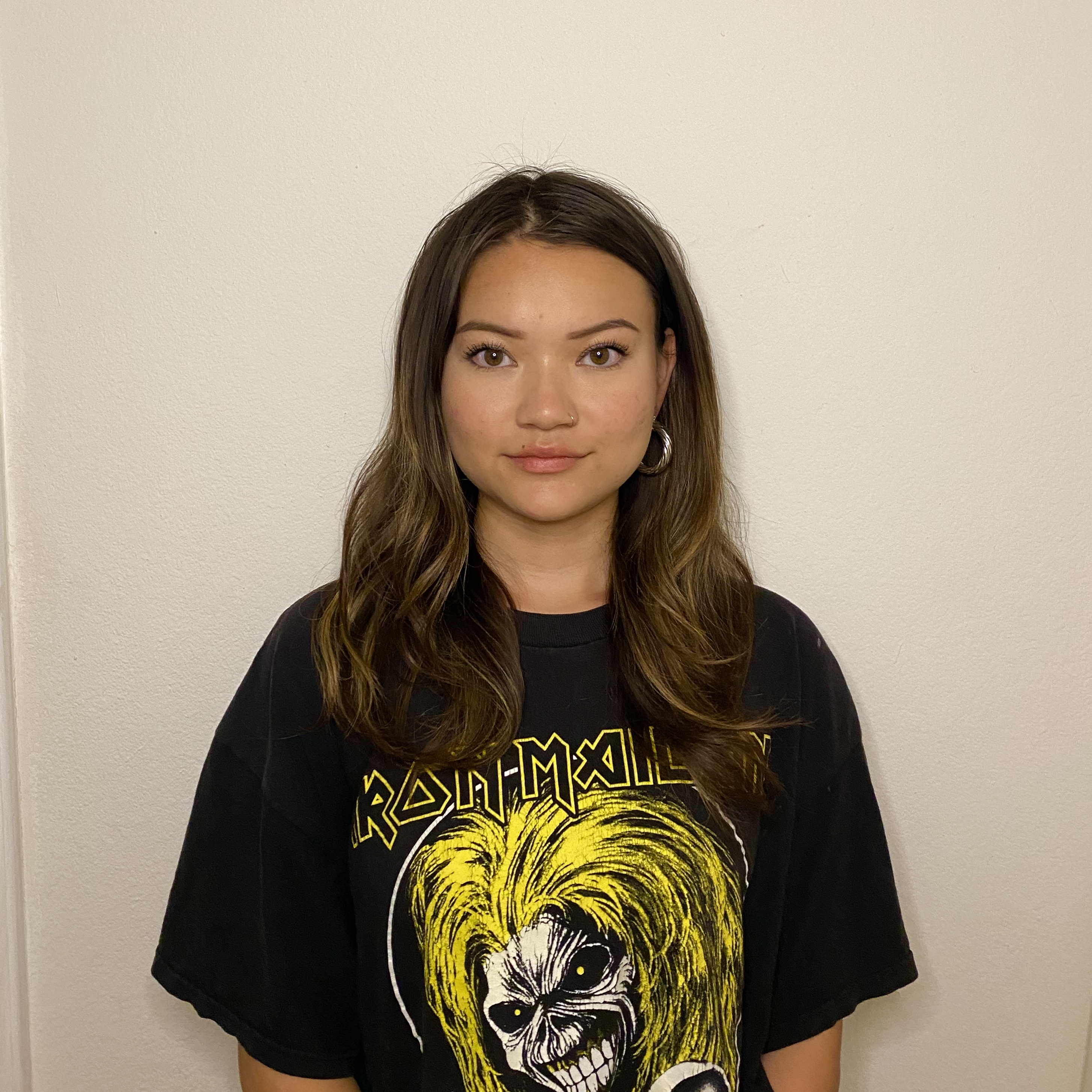 Lia Ran
ULA for CS 90DB / DS 2
Hi everyone !! :) My name is Lia, and I'm currently a third year Statistics/Data Science major and minoring in Applied Mathematics. Additionally, I am a fellow at UCSB's Data Science fellow program, which is actually how I heard about the ULA program! The fellowship program this year has been awesome, and has introduced me to a community of super friendly and intelligent individuals. Currently, I am working on a project on developing R package infrastructure, which will serve the purpose of data science education, similar to the 'iris' dataset.
I'm really excited to be a Learning Assistant this quarter! This is my first time being one, and I've always loved the tutoring process and being able to guide people towards understanding a concept. I love how there can be multiple approaches to solving a problem, and I feel like this can showcase creativity, and can give insight into how someone thinks. I think being a ULA will be a rewarding experience on both ends, and I'm excited to learn from you guys :)
Personally, I have never taken DS2 but I took DS3 last spring and it was my first real 'data science'-driven course. I really like how it integrated data science aspects more specifically, as many courses in the PSTAT department relate more towards statistics, rather than DS. One thing that really drew me to data science is how general it is. With a set of basic data wrangling skills and domain expertise, you can dive into any data set you find interesting and draw your own conclusions.
In my free time, I really enjoy working out, yoga, and cooking. Also recently I started getting into anime (I just finished AoT and am working through Death Note). If you guys have any recs I would love to hear them! I look forward to seeing you guys in office hours. Please drop by for any reason, I would love to get to know everyone a little better.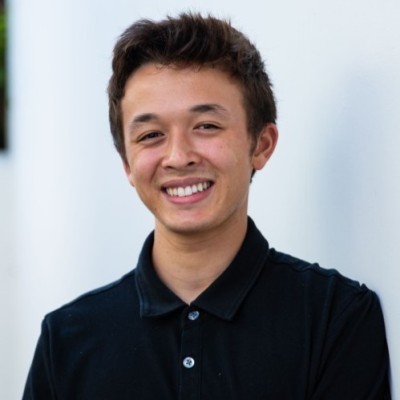 Sam Pettus
Him/his
ULA for CS 154
Hey, my name is Sam, and I'm a fourth year CS major graduating this upcoming quarter! Following graduation, I will be joining Amazon as a software development engineer up in Seattle! Also, this is my first time being an Undergraduate Learning Assistant and I'm really stoked for this amazing opportunity.
My exploration into computer science outside the academic landscape began in the tumultuous halls of my freshman dorm. In an auspicious event, I happened to find a mutual friend within my dorm who shared a similar fervor in exploring programming. This proved to be the inevitable catalyst for my first personal project. Together, we decided to learn the programming language Python with the vision of eventually developing a substantial program. Every subsequent week, my friend and I would meet and discuss the newfound insights we had amassed on the programming language. And as our experimenting began to elucidate the language's rules, we began to envision the many sprawling possibilities this new tool could provide. This ritual ultimately culminated into a functioning terminal-based version of the game Battleship. Although our initial project was provincial, it manifested a sense of creativity, exhilaration and cooperation that still drives my passion for computer science.
As a graduating senior, I hope to offer any guidance I can to the upcoming graduating classes. If you are at all interested in hearing about my experience at UCSB or are looking for some mentorship feel free to drop by my office hours or shoot me an email.
In my free time, I enjoy playing spike-ball and videogames with friends, experimenting with different cooking recipes, and learning new things! Recently, I got a sony A6100 camera and have been snapping pictures of sunsets and my Shiba.
I am extremely excited to interact with you all throughout my last quarter here. I hope to meet many new faces!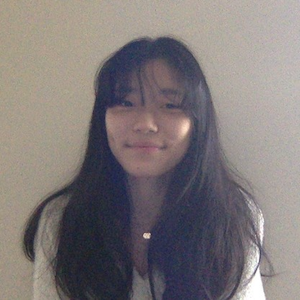 Sophia Cheng
She/her
ULA for CS 40
Hello! My name is Sophia Cheng and I'm currently a second year newly transferred Computer Science major (as of this spring). I originally came in as a physics major but I ended up taking more classes in the data science/computer science track from the start. In previous classes I did not shy away from attending office hours or open lab and I was really appreciative of all the help that I got from the ULAs, TAs, and professors. I actually did not know that ULAs were undergraduates until the day that I applied. I was under the impression that everyone was a graduate student until I found one of my old ULAs on LinkedIn and saw the position listed. A very fortunate coincidence considering this is what led me to learn more about it and apply on my own the same day! I look forward to being on the opposite side of the situation to learn and teach as a ULA.
I think that discrete math is an important building block for higher level math and computer science. It is a way to challenge traditional thinking and creates a new environment to test theories and algorithms. As a ULA, I hope to help make learning enjoyable but challenging. It is good to learn both individually as well as with others. Whether it is working with friends or asking questions to the ULAs, I hope that office hours and section will provide this opportunity.
I really enjoy art, both consuming it and producing it, and am considering a double major in art or art history. Come talk to me about questions or suggestions for art classes at UCSB! During my free time I try to draw and paint, but it's mostly just been drawing in the margins of my notes and homework. I've taught art in the past but never Computer Science, so I'm interested to see how different or similar the two are.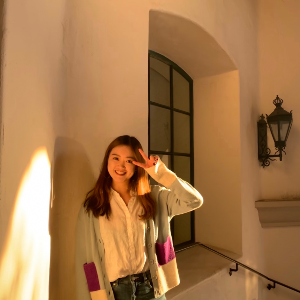 Shiran Wang
She/her
ULA for CS 148
Hi! My name is Shiran and I am now a 4th-year undergrad student majoring in CS. I have experience with web development, iOS application, database systems and game design in UE4. When I was taking C148 which still was called cs48, me and my teammates was doing a iOS app called "tree" reminding users to drink water on time, and I was taking charge of the front-end construction. Besides that, I also have a lot of front-end experiences with the web development. For the game design part, I am kind of familiar of combining blueprints and coding together to build games in UE4. Hope all previous technical experience could help students for their projects.
The reason I'd like to be an ULA is because I am having my last quarter at UCSB right now and I wish I could have more connections with other students at this pandemic time and more memories for the rest time at UCSB. Also, I still remembered how the LAs helped me when I was taking these CS courses, so I would like to apply what I saw and learned from them back to my teams now. Previously, I was doing tutoring at the elementary school to help kids build their dancing robots by contrucing the circuits and using the 3D printer. This kind of taught me how to be an active listener and the way to translate difficult knowledge into easily-understanding stuffs. Moreover, the combination between computer science and education is a thing I always want to take a try and might be a path that I am willing to go for in the future.
Other than CS, I also enjoy watching Netflix and Kpop, sketching and painting, and making short films. Feel free to come to my office hours to chat about anything!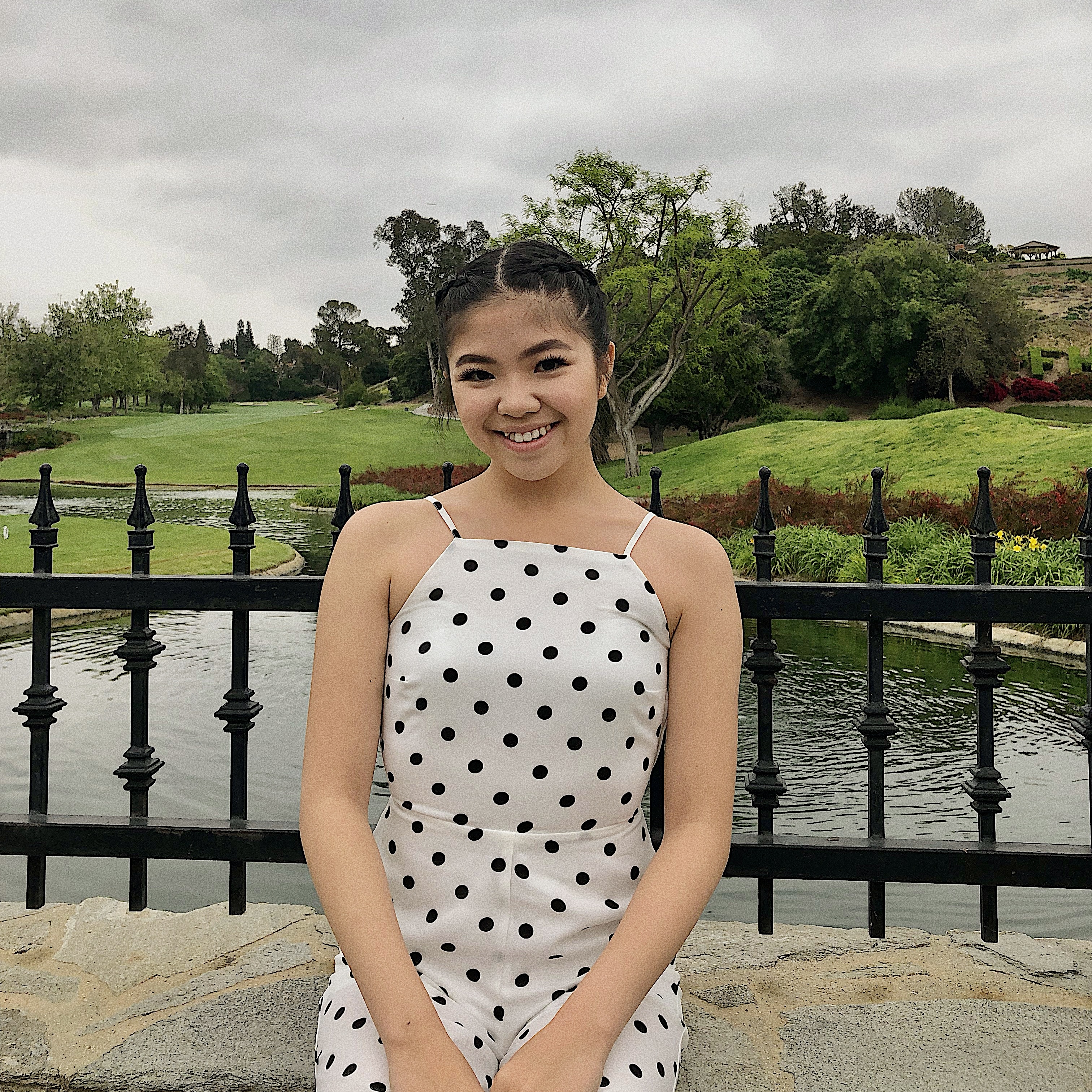 Tiffany Hsu
She/her
ULA for CS 90DA
Hi everyone! My name is Tiffany Hsu and I am a second year Environmental Studies major.
I took my first coding class this past fall quarter with Prof. K and fell in love with learning how to use data as a proxy for solving real world problems. Looking back, I realize the power of guidance and help from the tutors and professors. I look forward to being able to apply my skills to help students navigate through this class in the same way that my mentors and peers helped me.
Because I am not a CS or data science major, I can relate to anyone who feels intimidated by the mere idea of coding or programming. Oftentimes, it is easy to compare yourself to other students who have more experience. Although I am an ES major, I actually find it easier to communicate tricky concepts in simpler terms to others who may not be familiar with the jargon. I have also found that the most enjoyable projects are when I can incorporate environmental topics into data science. I am passionate about sustainable practices and would love to find a career intersecting sustainability and data science.
In my free time, I enjoy dancing (mainly modern, contemporary, or just for fun), baking/cooking, playing with my 8-year-old German Shepherd, and watching reality shows/sitcoms. I have been dancing since I was 3 and danced competitively up until highschool. I am also trying to explore new recipes every week and find excitement in testing out new foods.
Throughout the pandemic, I have been trying to step out of my comfort zone, and what better way than to tutor Intro to Data Science? I hope to be able to connect with each of you and I look forward to meeting you guys this quarter!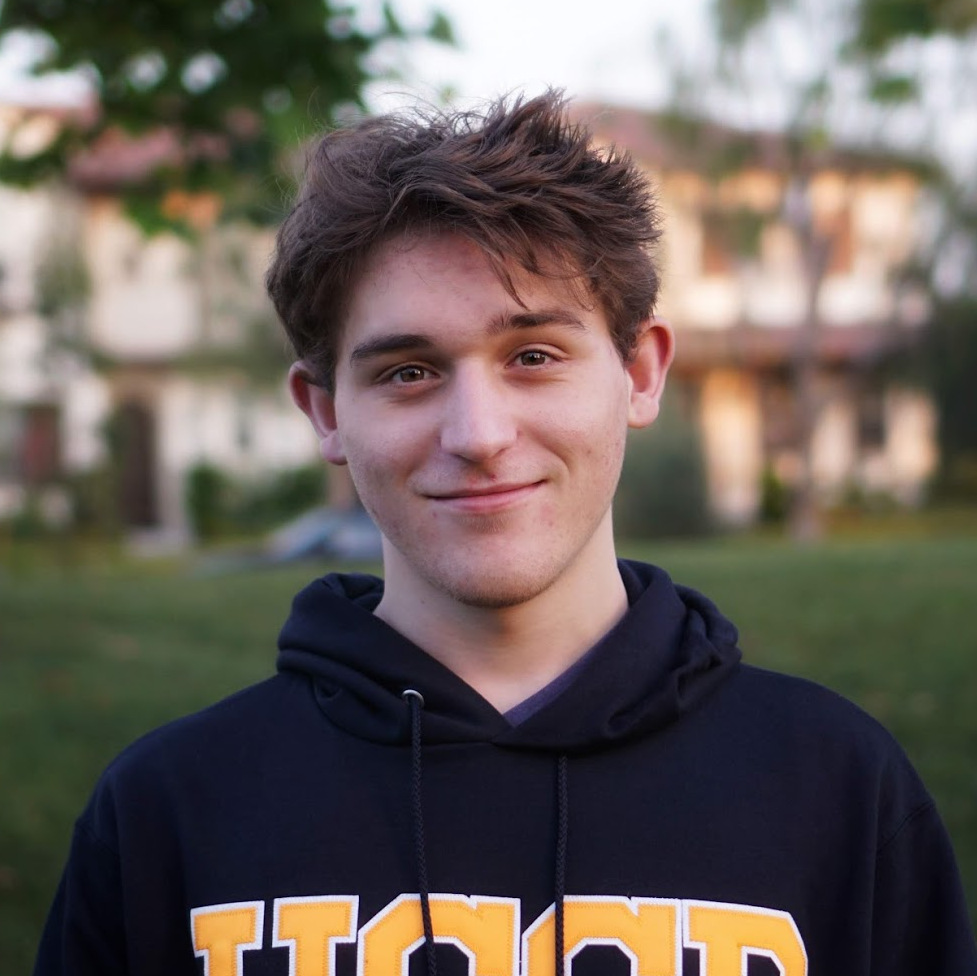 Torin Schlunk
Him/his
ULA for CS 8
Hey everyone! My name is Torin and I'm a first year Computer Engineering student! I took CS 8 as a student just two short quarters ago; I'm loving learning computer science so far and I look forward to experiencing the other side of things by also contributing to the teaching process!
Having never experienced UCSB on campus, discussing coding problems and troubleshooting in and out of class has been some of the most fun and rewarding social contact I've had with fellow UCSB students so far, and I hope to have similar experiences while participating in this program. My passion for computer science and technology in general comes from a love for problem-solving which I discovered partly by participating in high school robotics (FRC) as a strategist and team leader. I hope to kindle a similar sentiment in more students as a ULA and help them to develop useful skills and do work that they can take pride in, just like ULAs in my past classes did for me!
In 190J I am excited to meet a team of enthusiastic, outgoing, and kind people who chose to spend their time helping fellow students learn, and to grow my teaching and communication skills, which are useful for much more than just acting as a ULA, alongside them.
Outside of school, some of my favorite hobbies are playing video games, drooling over custom mechanical keyboards and lightweight mice, and taking photos!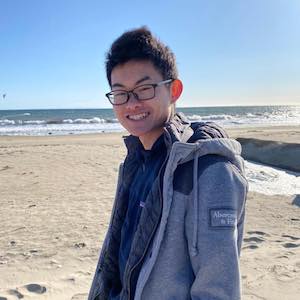 Vincent Tieu
He Him His
ULA for CS 148
Hello and welcome to CS148. I am excited to be one of the undergrad learning assistants for what is one my all time personal favorite classes. This class is CS148 in which students learn how to build a full scale project. Most students in this class will learn choose to build a web application but most projects are formated similiarly. That means that projects will usually have a frontend and a backend and also use a database and a cloud service to deploy their application. What I when I was in CS148 was a NEXTJS app for both the frontend and backend plus a MongoDB database hosted on a Heroku server. Students are free to build whatever they would like as long as they follow the labs and correct team communication formatting.
There are two main components to this class. They can pretty much be separated as Agile (Team building and communication) and learning new tech stacks.
Agile is a great framework on how to best communicate to your group. It is extremely team oriented and flexbile, which means that its perfect for generating some order when the project building gets chaotic (Trust me, it will get chaotic). Agile has some practices such as Standup, Retrospective, Sprints, and planning User Stories. Agile also includes some ideas on generating buisiness value and having a focus on user experience. It is a huge framework that CS148 will really get to learn throughout the quarter.
Now for the tech stacks, they usually include a frontend, backend, database, and cloud service. Common frontend frameworks include React, Vue, and Angular. These frontend frameworks all use Javascipt. Some common backend frameworks include NodeJS, Ruby on Rails, Flask, and Django. Personally, I am only familiar with React, NodeJS, Flask, and Django. That goes to show some of the enormous breadth that this class can offer. As for the backend, students typically choose to use either Firebase or MongoDB. Both are NoSQL databases and have easy to use interfaces that are accessible by website. Finally, for cloud services, students typically use Heroku or Netlify. Heroku is a powerful tool as it can be used to host both static web pages and servers. On the other hand, Netlify can only host static sites.
Wow, that was a really long description of some of the things that you learn in this class. I really hope that you enjoy the class. I look forward to working with you all! :)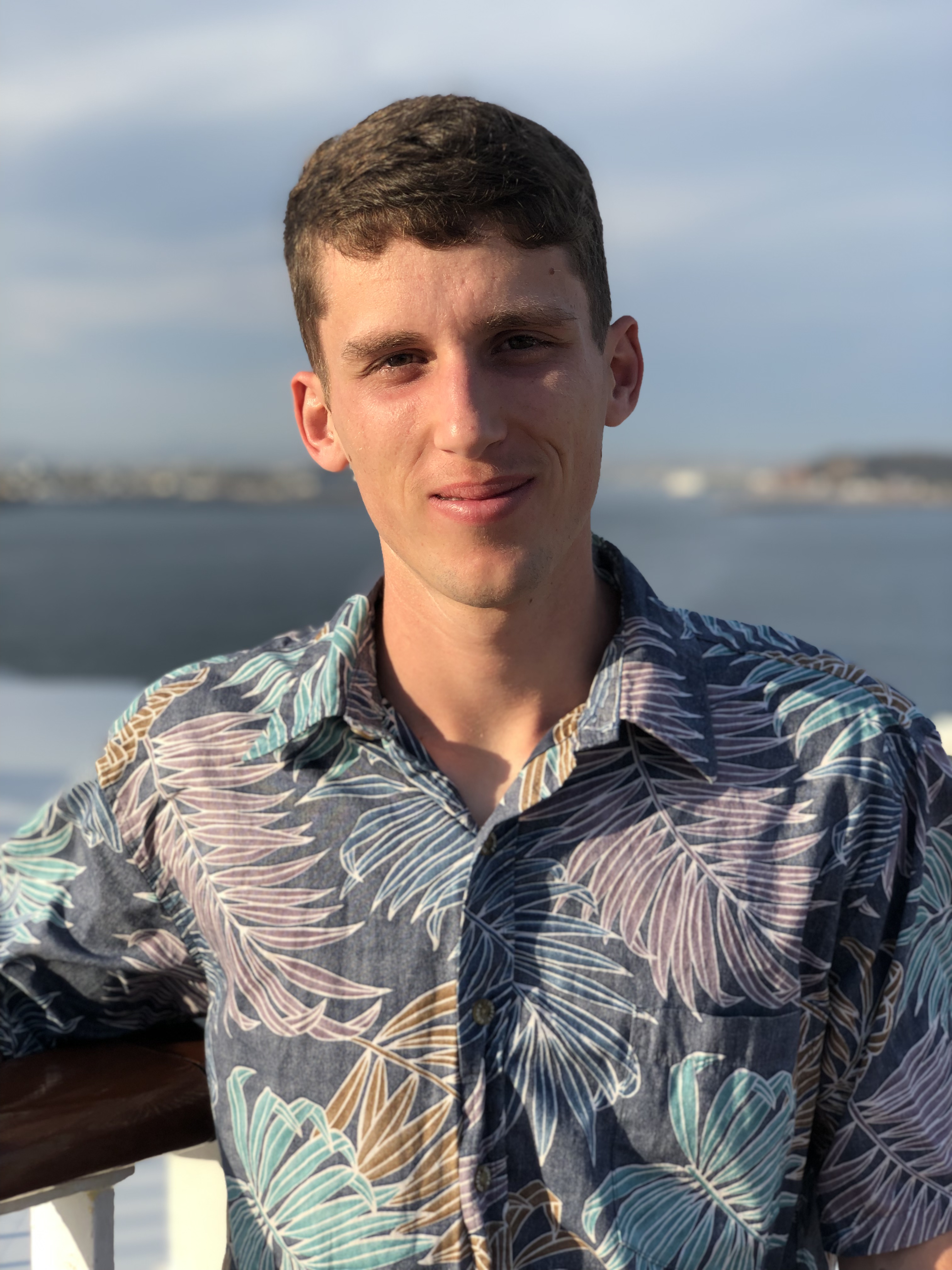 Wade Varesio
Him/his
ULA for CS 156
Hello everyone, I'm Wade and I am a third year Computer Science Major. I am an Undergraduate Learning Assistant (ULA) for CS 156 this quarter, this is also my first time being a ULA. A fun fact about me, I transferred to UCSB in the Fall of 2020, so I have actually never taken a UCSB class in person! I took CS 156 last quarter (Winter 2021) and loved it, I believe it is an extremely important class that teaches students skills that are absolutely important when working in the real world such as: working in a team, being able to read others code, using version control extensively, amongst many other important topics.
A big reason why I wanted to become a ULA is due to a combination of the amazing help/support I have received from ULA's in current/past quarters as well as my experience mentoring high school students at the Dos Pueblos Engineering Academy in my first two years in college. One thing I have learned over the years learning to program, is that programming is similar to learning a new language (a spoken language), where practice is the key to learning and improving. Whereas on the flip side, if one does not practice/utilize their newfound skills they tend to forget them. I hope to employ this ideology when working with students to reassure them that they are capable of succeeding, it just takes practice!
A little known fact about me, is that I am a Goleta native, so feel free to ask about the area! Outside of school, I enjoy utilizing the bike paths throughout Goleta as well as walking along the Ellwood Bluffs.
If I had to pick a favorite programming language, I would choose Java, due to wide range of uses and being platform independent.
I look forward to working with everyone, and feel free to reach out to me with any CS related questions!
---